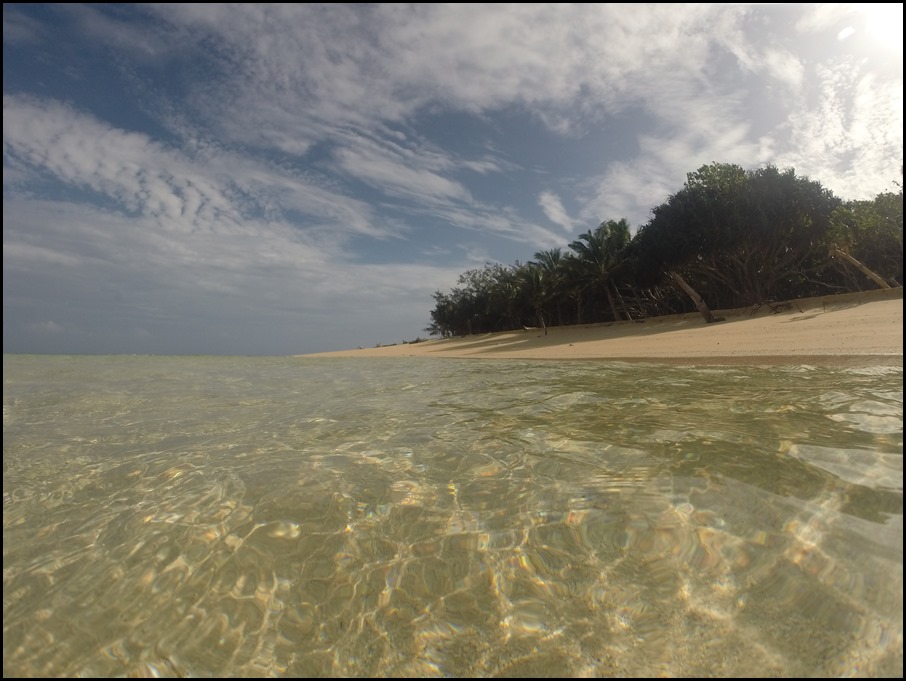 After tearing ourselves away from the white sands of Kelefesiai; our wonderful landfall island, we headed to the town of Pangai to officially check into Tonga…..
On our way we caught 4 Tuna! They weren't big (we let two of the smaller ones go) and they weren't yellow fin, but we enjoyed fresh sushimi for lunch and sushi rolls for dinner that night. Yum!
Above left- making sushi rolls with our freshly caught tuna.
Above far right; Russel's mad scientist rain water catchment system. When rain is forecast, we put our side awnings up, strategically tie the buckets to the stays and run the hoses straight into our fresh water tanks! 400L in a good downpour!
Above left; as our fresh, NZ veggie supply diminishes we reach for the foods we can make with dry-store provisions. Fresh bread and hummus is a staple!
Above right; fresh tuna sushi rolls…
The village of Pangai on the island of Lifuka has a big, old, concrete dock that you tie up to so that the happy, Tongan officials can jump on and complete the required paperwork for a check in. They taught us the Tongan word for hello (malolalae) and we filled in forms and received our passport stamps. Next, we checked out the village in search of fruit and vegetables…we found a bag of apples but not much else! A couple of Chinese run trading shops did have some general supplies but the fresh produce, even at the market, was non existent. We were told that fresh produce used to be more abundant but (category 5) tropical cyclone Ian wiped out the main market garden island in 2014 and supply has been dire ever since. A lack of fruit and veg doesn't worry the Tongans who seem to sustain themselves on fish, coconuts, the starchy root vegetable- cassava, yuka or tapioca and the packaged goods available at the store.
After our village experience we moved down to Uoleva; a skinny island with a long, luxurious, white sand beach that stretches between an enclosing reef and a lush, tropical, palmed interior. The boats from the Island Cruising Association Rally started arriving from N.Z and a cute little resort with a bar right on the sand was the perfect place for sunset drinks and catch-ups. The kiwis on S.V Caprice went out fishing for a day, caught a sail fish that the locals cooked up on a beach fire in front of the bar. The resort provided the chips, we all brought salads (well, coleslaw mainly given the fresh produce status) and the whole anchorage got fed!  
Above left; messing around in Tika-Taka.
Above right; we check out the head of the sail fish caught by our neighbors on S.V Caprice.
The Kingdom of Tonga was visited by Captain Cook in 1773 and again in 1777 when he spent 2 months exploring the islands. Lavish feasts, performances and gifts from the locals impressed Cook enough that he named the island group 'The Friendly Isles.' He was unaware that the Tongans were plotting to kill and eat him and his crew and loot the ships! A dispute between the chief and other village nobles foiled the plans and Cook sailed away in ignorant bliss.
Tonga is a Polynesian State that never relinquished it's sovereignty to any foreign power. The Ha'apai group consists of 62 islands (45 of which are uninhabited) scattered across the central waters of Tonga. The island group of Tongatapu sits to the south and Vava'u to the north.
Islands in the Ha'apias materialise on the horizon like a romantic, south seas postcard..… classic scenes of clear, blue water, white, sandy beaches, palm trees ….birds tweeting.…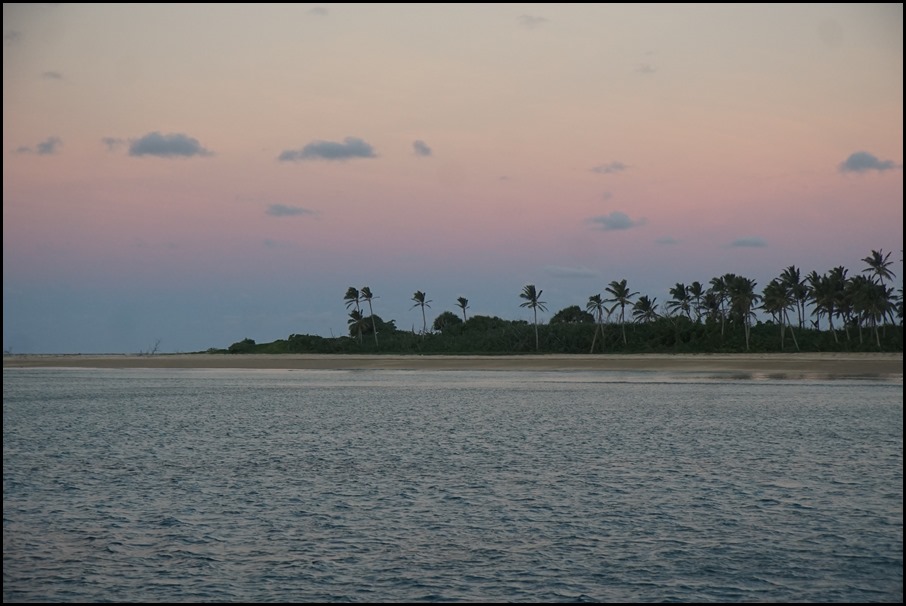 Above; Uonukuhahaki island (say that after a few drinks!) joined by a sandspit to Uonukuhihifo island and right next to, one of our favourite anchorages; Tofanga Island…
Tika's bottoms had been freshly anti-fouled in NZ, however, sitting in the algae rich waters in the Whangarei basin, Nelson marina and Opua left our hulls with a thick coating of slime and rapidly growing barnacles. It took me hours to clean them! I attacked half a hull a day over 4 days. Before and after shots above. I enjoy the job of hull cleaning because I like being in the water, but I think this was the toughest clean yet…
Above left; Jaiya has sat between Russel's knees on a windsurfer since she was 3 years old. She is getting a little big for it but she still loves going for a blast with him.
Above right; we snuck into a lagoon that surrounds two small islands (Meama and Nukupule) It was a bit hairy going in as we were avoiding and straddling bommies in every direction and the glinting sun meant that any coral heads to the west were impossible to eyeball.    
Once we were in, we sounded a deeper channel in the dinghy and going out was much less stressful. In the meantime, we spent two days tucked up inside the lagoon protected from the north-east winds and swell. Lovely.
Below; the lagoon is not a charted anchorage but we slipped in and out with very watchful bow-monkeys spotting reefs and bommies. The black dotted line shows our track. The jaunt to the north-west corner was in the dinghy where we had a very cool snorkel across the pass.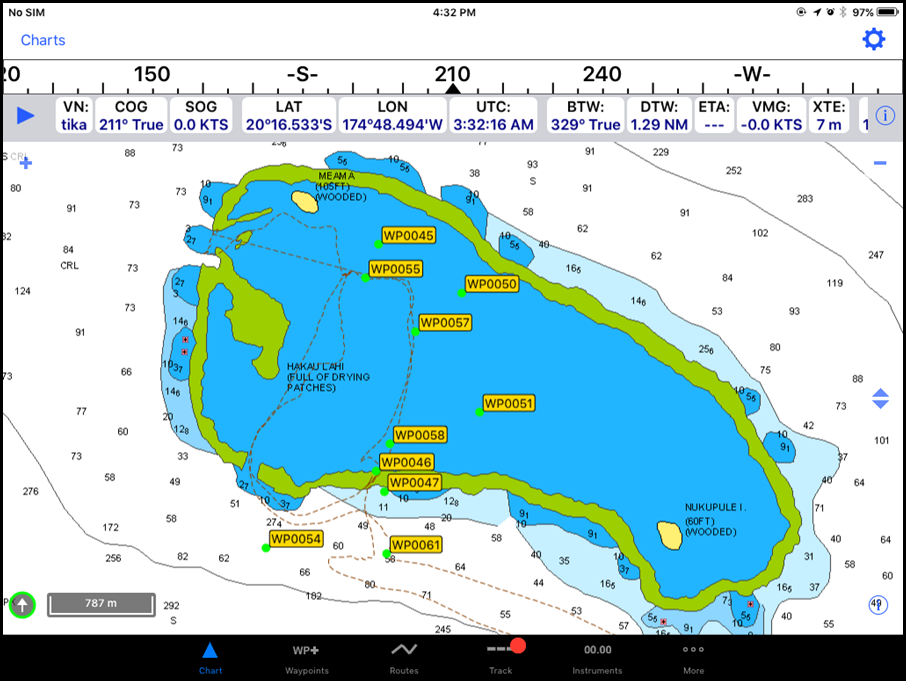 Above left; Greer/Kai snorkel selfie
Below right; a school of white-spotted surgeonfish.
Above left; the island of Kao with it's 1046m caldera was a dramatic backdrop next to the other, low lying atolls in the Ha'apais. There was always the most amazing cloud formations swirling around Kao. 
Above right; the perfect place for a daily windsurf after school…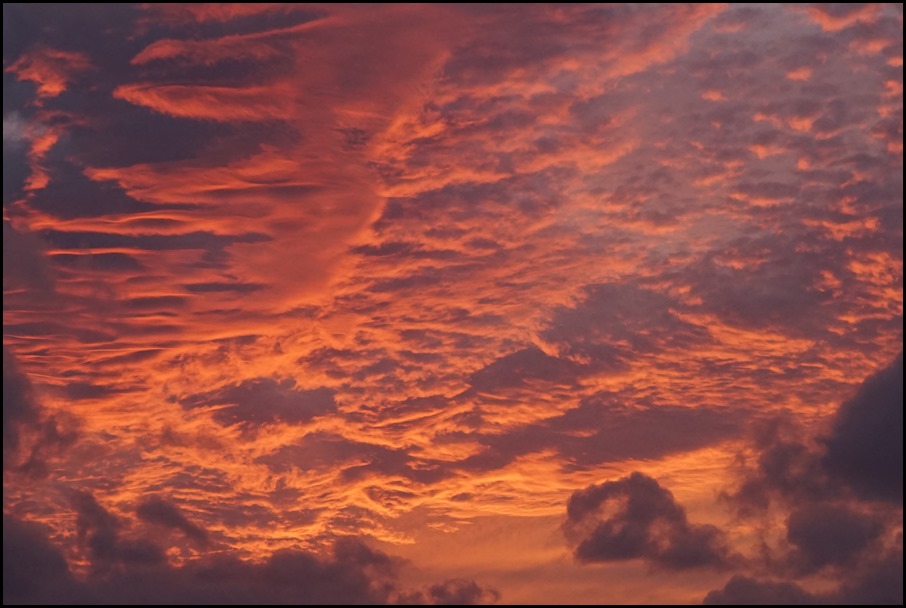 Above; rich, textural cloud formations at sunset…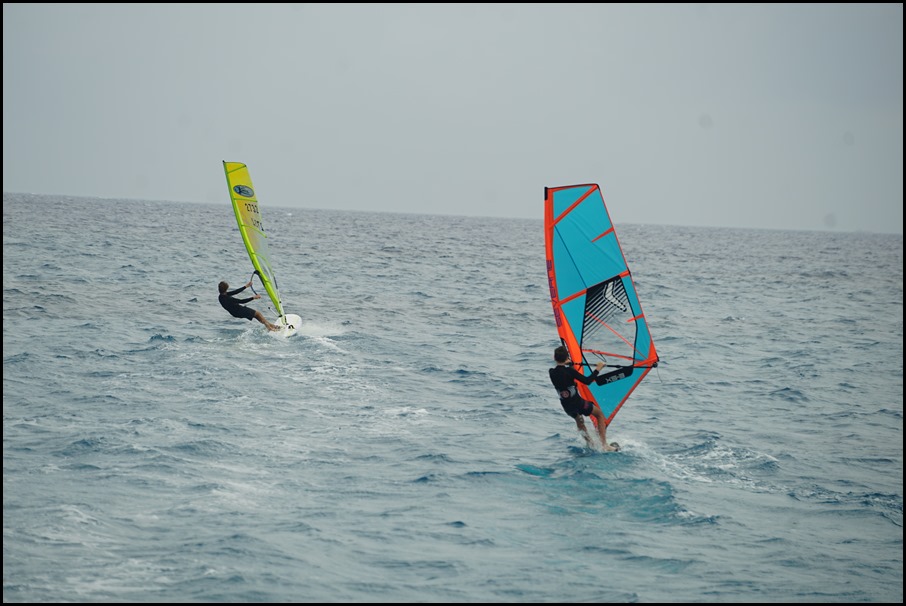 Above; a father/son windsurf
We anchored off Tofanga Island for a solid week of school, snorkelling and quiet, family time and it felt like a resort holiday! (despite popular belief, cruising is not always like a resort holiday- it's a great lifestyle but also hard work

….occasionally, however, when we sit still in a perfect location, it does feel like a holiday…) 
Below right; fire all set ready for the sun to go down…
Above left; the lines on the maze brain coral were almost iridescent green. The kids have made a beautiful book where they document some of the fish we meet. We have a great Pacific fish identification book (thanks mum) and we have all become quite good at recognising species. The coral in Tonga is not as healthy as the Tuamotus and I am guessing that it has been over-fished because you rarely see anything big enough to eat. But the reefs are teeming with tropical fish and our relatively new fascination with identifying species has added a whole world of interest and delight and also incorporates school into our daily snorkels. We have seen and identified surgeon fish, damsel fish, trumpet fish, parrot fish, snapper, angelfish, anemone fish, grouper, filefish, a moray eel, triggerfish, butterfly fish, goat fish and many more. 
Above; some pages of our book of fish sighted so far on our trip…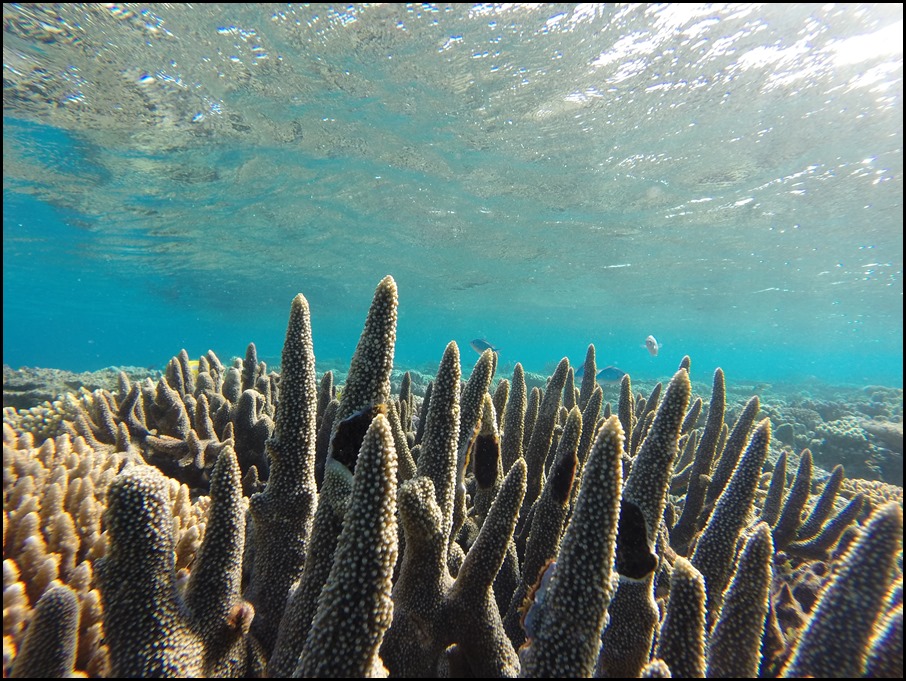 Above; one of my favourite memories of the Ha'apais- we had this anchorage to ourselves; a playground of soft sand, awesome shells, dinghy sailing, windsurfing, beach walks, fires and snorkelling. Kai is only pretending to drink a glass of pinot noir- promise!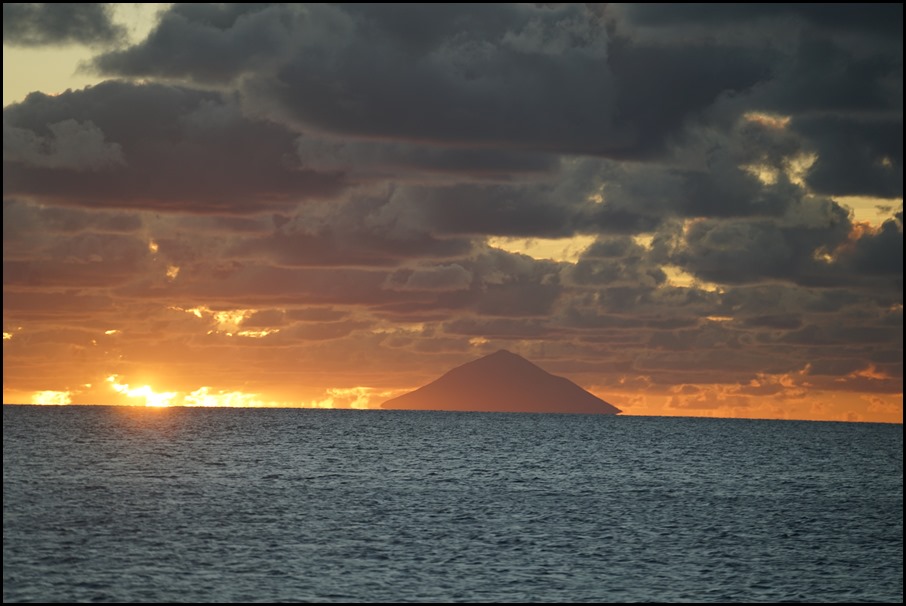 Above; Kao…the mutiny of the Bounty happened just between this island and Tofua; a flat, table topped island next door. In 1789, Captain William Bligh and 18 of his loyalists were cast adrift in a 23ft (7m) open launch by the mutineers. They hauled up in a cave on Tofua before Bligh famously navigated 3618nm to Timor with only a pocket watch and a sextant (no charts or compass) One of Bligh's crew- John Norton was stoned to death by locals on Tofua. 
The mutineers settled in Tahiti and Pitcairn and some of their descendants still live in these areas (as well as Norfolk island where many of the Pitcairn group re-settled) 
Above and below; we anchored off the island of Ha'afeva and visited the small village of Kolongatata where we met Peter and his sister Meeka. Peter went off to try to find us some fruit or vegetables and we sat in Meeka's open kitchen while her and her husband cooked fish on the smoky, concrete stove fueled by coconut husks. Pigs, dogs and kids ran around at their feet as they offered us a taste of tapioca root while we waited. Peter eventually returned with bounty in the form of papaya, coconuts, limes and spring onions…. we'll take the lot! We love our remote village experiences and connecting with the people and getting a glimpse into island life Tongan style…

Above and below; we anchored off the small island of Nomuka Iki, where we snorkelled and explored the island's beaches and surrounding reef.
The reefs were mazes of channels and drop offs with many underwater caves, bridges and shelves to explore. Good snorkelling and free diving!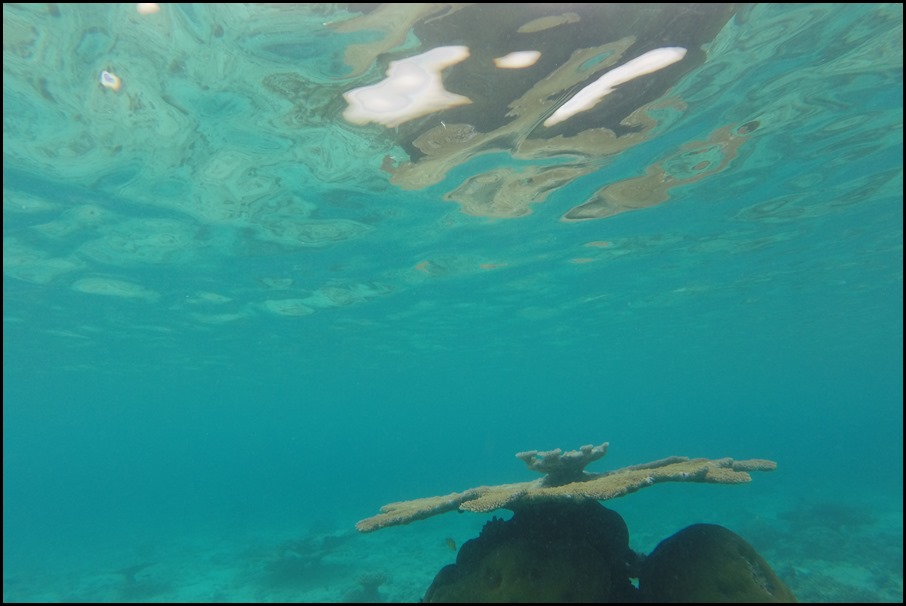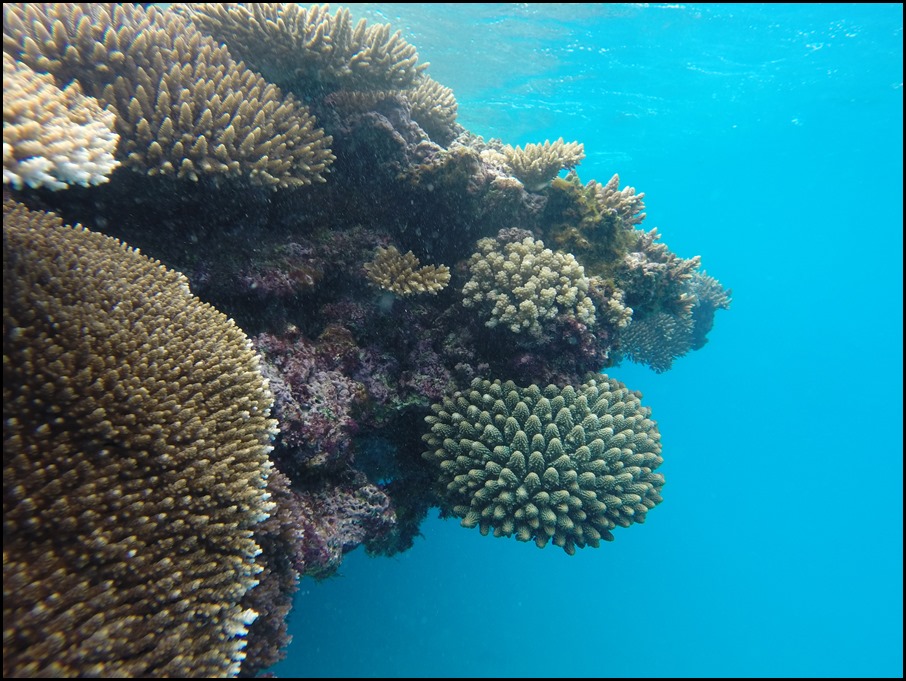 We saw some humpback whales blowing and breaching just outside of the reef at Nomuka Iki . The whales have arrived in Tonga! We are hoping to get a close encounter before we leave….
Above left; just as we were readying to leave the Ha'apais on an overnight sail to Vava'u, we found this little, banded sea snake circling Tika and looking like it was trying to find a way aboard. Although they are not aggressive, they are venomous so we decided to deny access

and just enjoyed watching it swimming around the hulls.
Above right; Kai helming
Thanks for reading- leave us a comment! We love comments!
Next post; Vava'u (the northern island group of Tonga)
This entry was posted in
The Sail
.