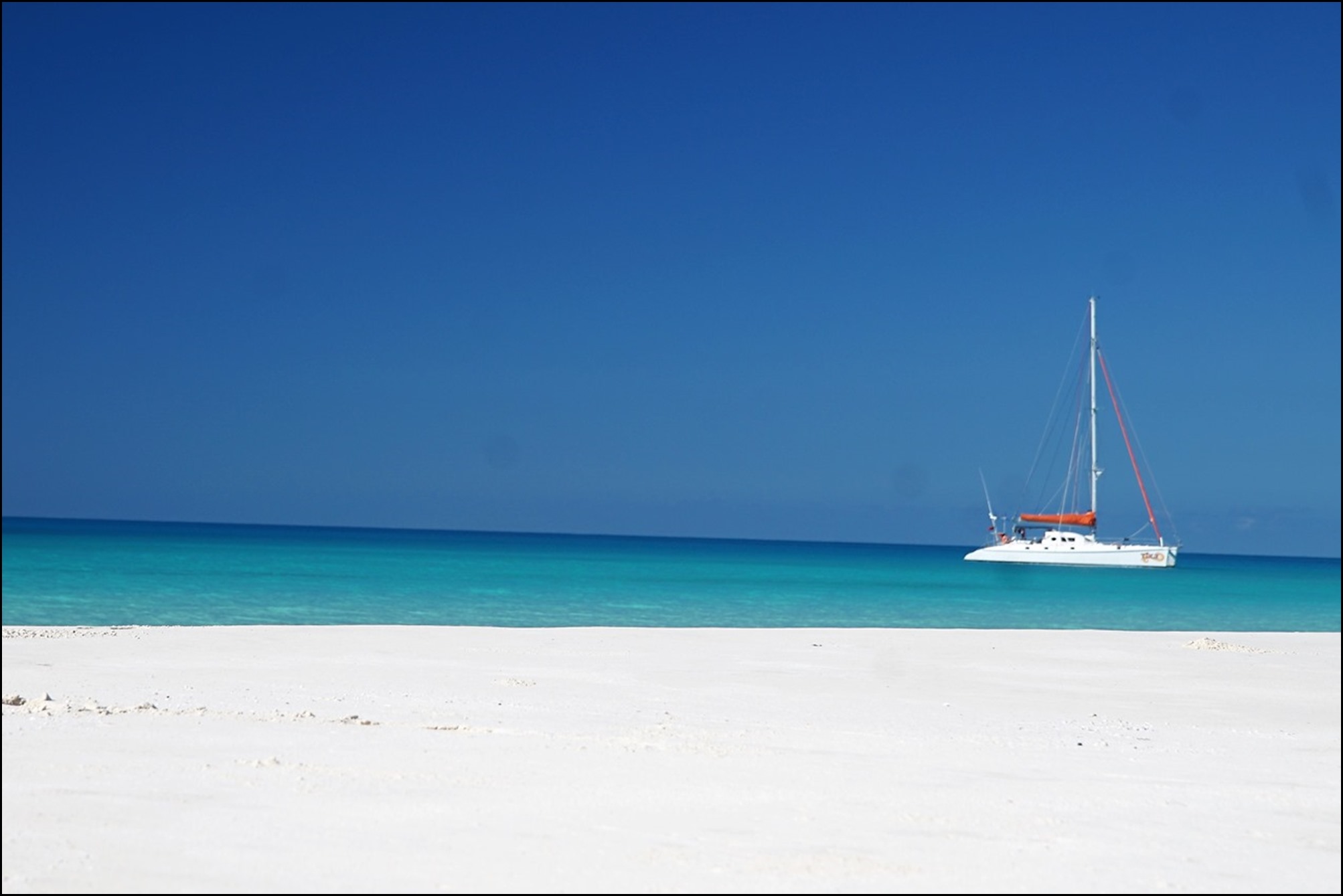 A funny thing happened on the way to New Caledonia……without warning, a massive flying fish hurtled itself through our top hatch, bounced off the saloon floor, thudded down the stairs and then flapped like crazy in the starboard hull until Russ rescued it (apparently, they are good eating but we felt sorry for it and threw it back…somehow, it didn't feel fair to eat a fresh fish without having actually had a line out…. ) There weren't any big waves crashing over Tika on this passage so this baby must have been flying higher than Tika's coach house and just happened to fly through the small opening in the top hatch (if you haven't already seen it click on the link at the bottom to watch the video
)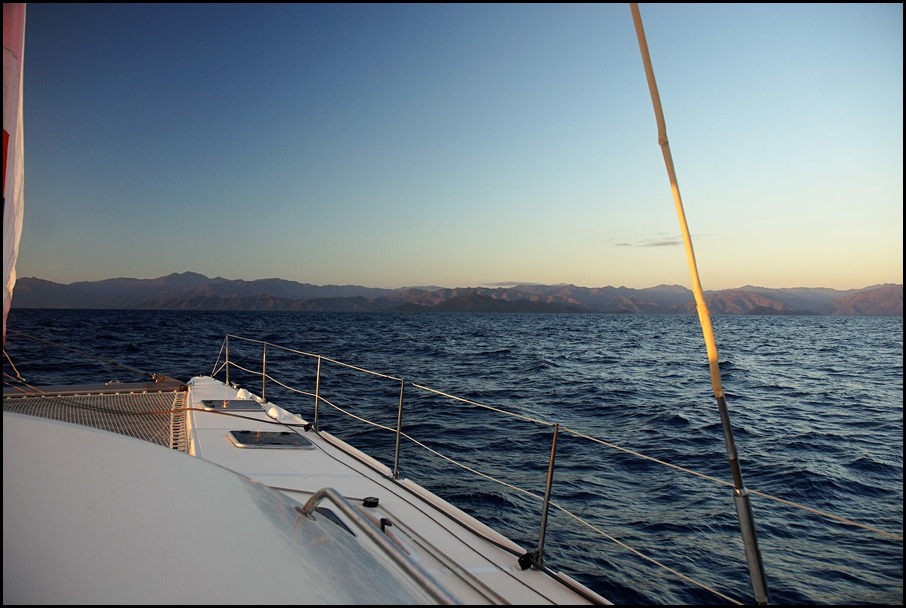 Tika had a bouncy, night and day, 200 mile passage from Port Vila to the Loyalty Islands, New Caledonia with around 18 knot winds from the south east. The Loyalty Islands are a group of 3 islands about 100km north of the main Island of Grande Terre. They are sparsely populated with secluded beaches and indigenous (Melanesian or Kanak) settlements.
We arrived in stunning Ouvéa and found ourselves floating on a blanket of electric blue…

Above left; Tika's travels from Port Vila to Ouvéa- edging closer and closer to east coast Australia…
Above right; a satellite image of Ouvéa; a lagoon formed by the main island on the east side and a series of fringing reefs and islets called the Pléiades…
Above; raising the French flag along with the yellow 'Q' flag as we arrived in New Caledonia. The 'Q' or quarantine flag must be flown until immigration, customs and bio security formalities have been completed on arrival in a new country. There are no check in facilities in Ouvéa, but it is a 100 mile upwind slog to get back here from Noumea, so many boats call in on their way to Grand Terre. There is some debate in cruising circles if this is allowed by the French authorities. Indeed, the authorities themselves seemed a little confused about whether or not boats may stop in the Loyalties prior to check-in. We chose to be optimistic about the legalities!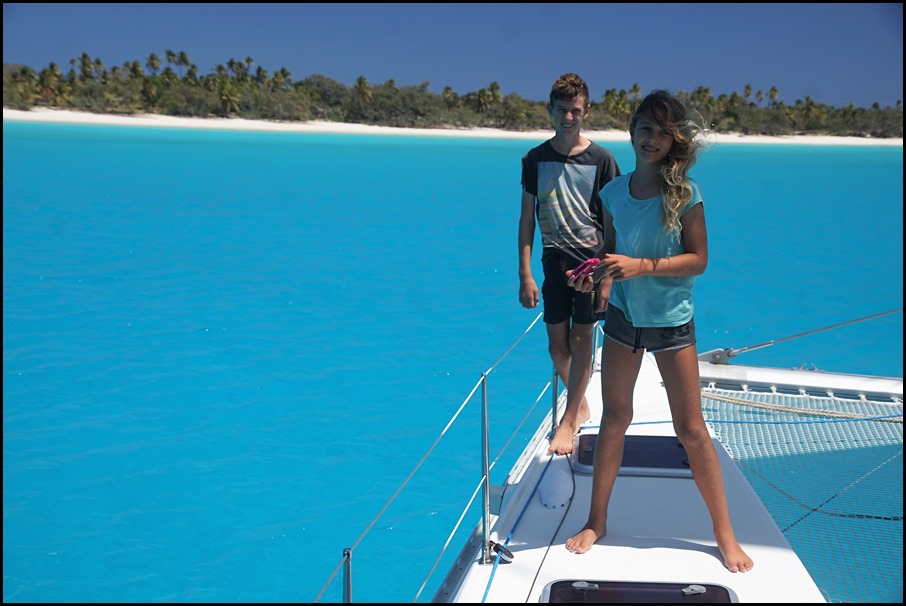 Above; the anchorage and beach at Baie de Mouli on the south west inside corner of the lagoon were like something out of a fairy tale…The beach stretches 25km and faces west into the protected lagoon. Simply stunning.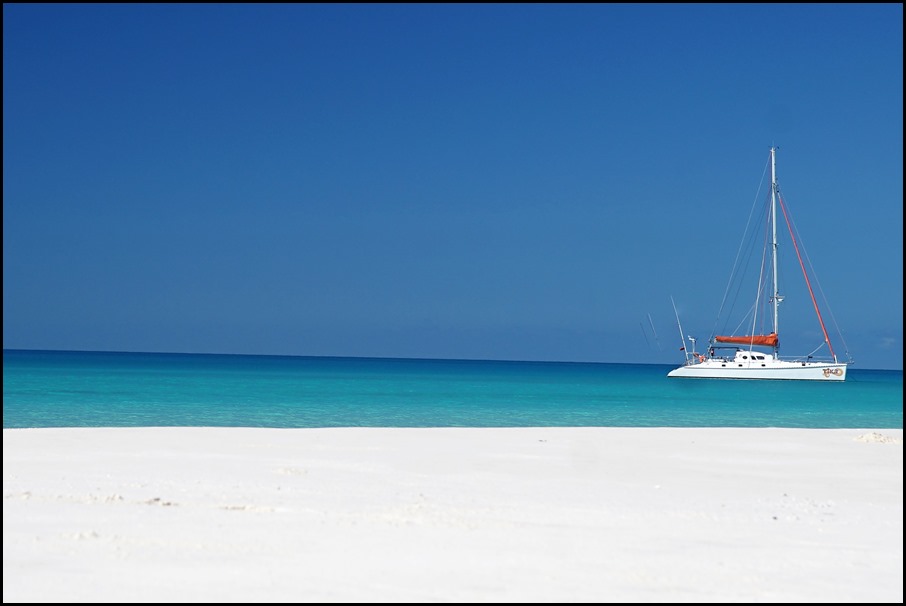 The small village at Fayaoue featured St Josephs, an imposing, Catholic church built in 1912 and a few rickety stalls and shopfronts. The people are an interesting infusion of cultures; dreadlocks and reggae music abounds and the Rastafarian lifestyle blends seemlessly with a Pacific islander culture with Polynesian roots. The French influence is sprinkled on top. 
One of the stalls sold fresh baguettes daily and on a Sunday, the community got together for beach bingo and a pig on the spit. We watched the pig being gutted as the local children splashed and squealed in the water…..
It was a very relaxed place, but then, who could be stressed staring at this beach and lagoon every day???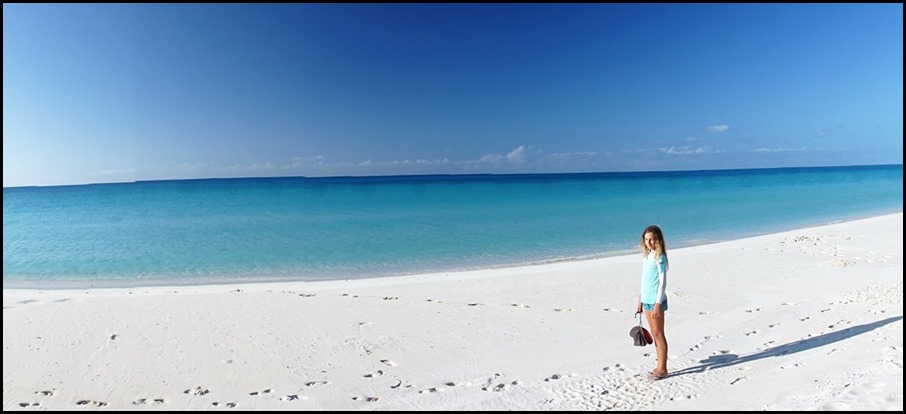 5am one morning a wide-eyed Jaiya came barreling into our cabin super excited and talking 100 miles per hour. Apparently she had been woken by a splashing and slapping outside her porthole. She peered through her window and eyeballed 2 large manta rays cruising past Tika's port hull. We jumped up onto the deck to find no less than 6 mantas swimming around us. Good Morning Ouvéa!!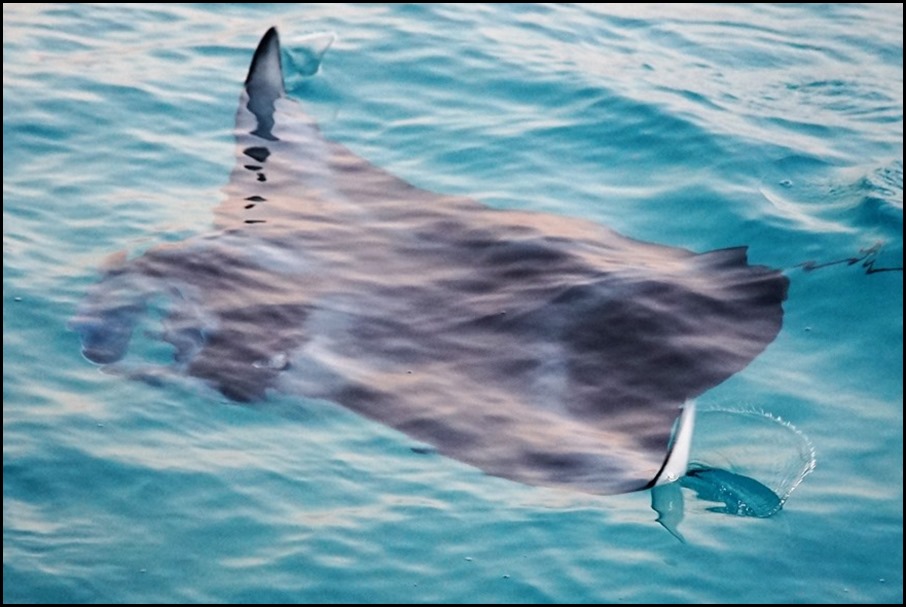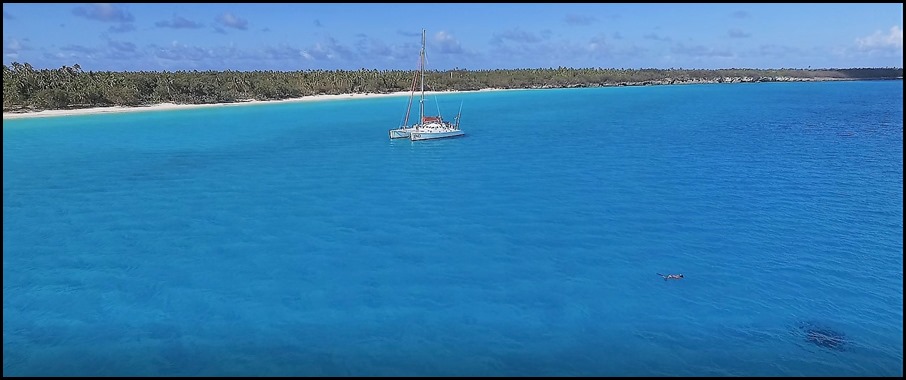 Above- the dark shadow in the bottom right hand corner is a manta ray…I am snorkelling with it a little to the left. I swam from Tika to stalk this graceful oceanic manta who was swimming separately from the pack…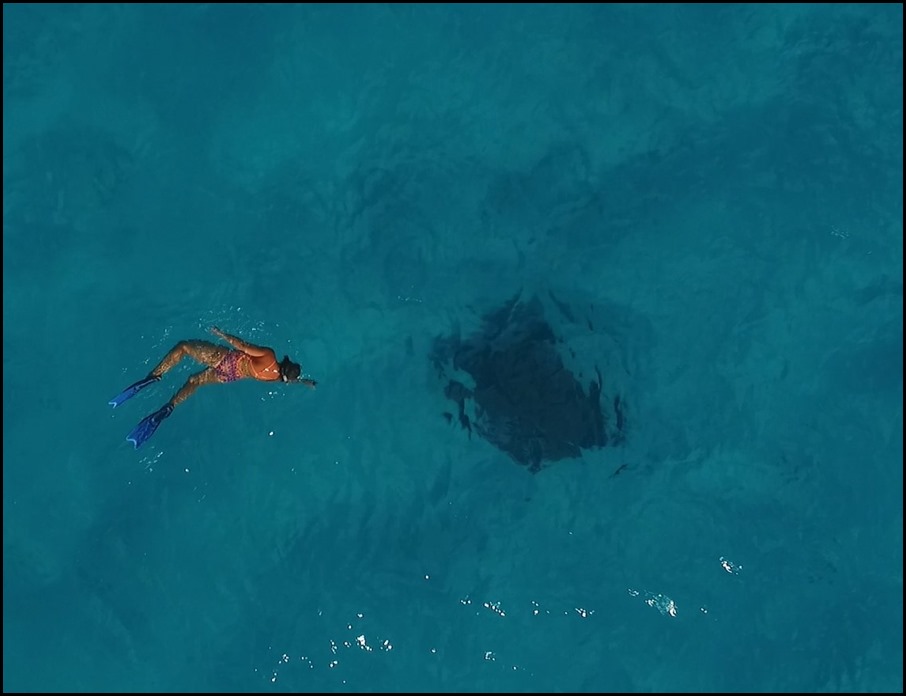 We slipped trough the Southern pass of Ouvéa after dark. We had been for a snorkel on the outside during the day and used our gps track from the dinghy trip to get through the lagoon opening safely. We also had search lights on the bow spotting some unlit reef markers and Kai had his eyes glued to the radar screen watching the pings and calling out approximate distances so we could cross-check our location in relation to land and reef. We had taken every precaution but I still breathed a sigh of relief when we were clear of the rocks and markers and out on an open, moonlit sea heading south towards the mainland….
Click below for Tika's footage of Ouvéa and the mantas!
Click below for the flying fish in the hull footage…. 
Next post; Tika travels to meet friends at Ilot Ua, but accidently ends up in Ilot Uo….. before finally navigating our way to Ilot Ua which is, of course,  just south of Ilot Vua!
This entry was posted in
The Sail
.