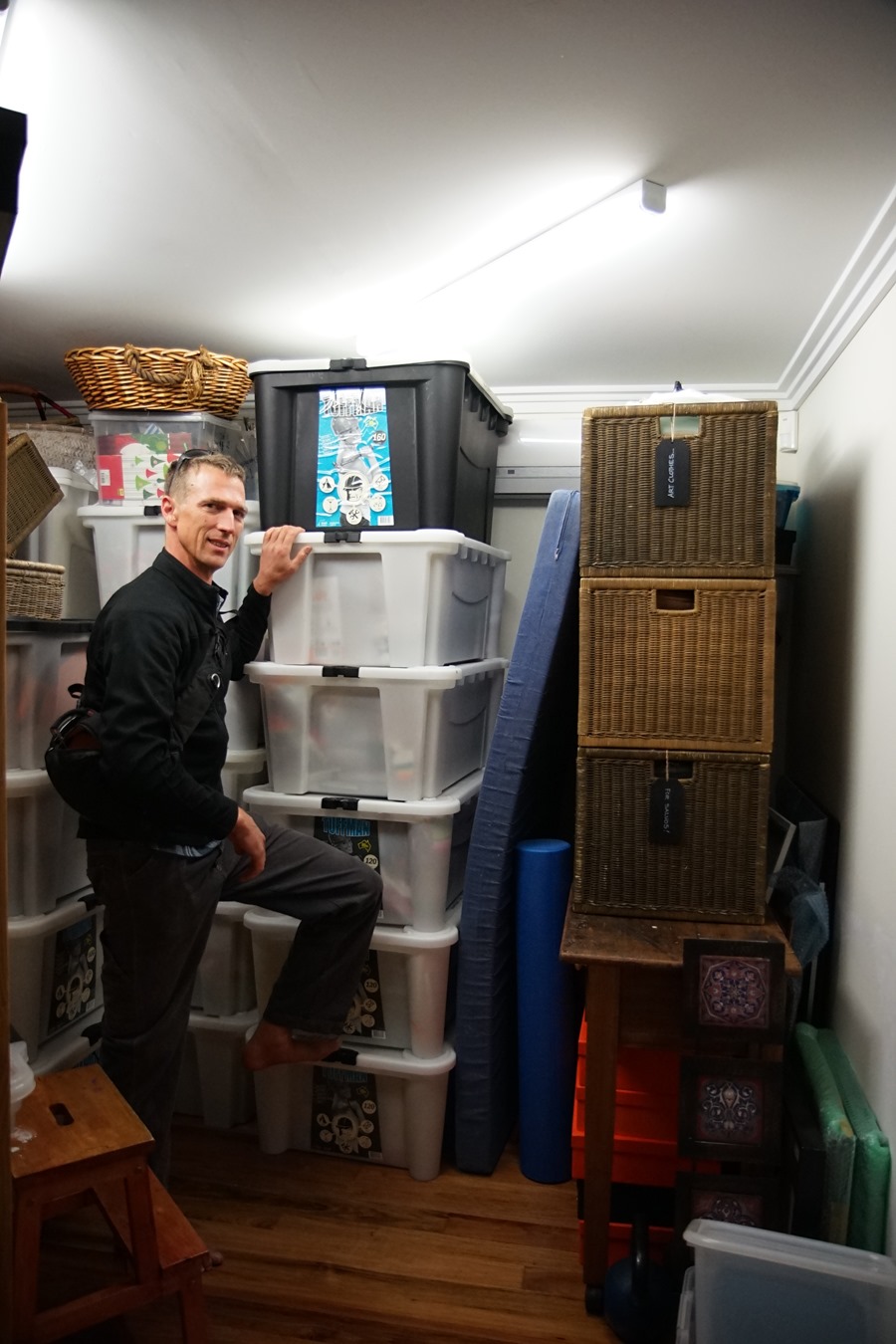 To be honest packing up our house (to rent), selling a car, handing over two cafe's, organising home-schooling and packing our entire lives into 7 suitcases was very intense particularly for the last 2 weeks! Russ did a trip over to Panama for 10 days to buy us a boat and it was all systems go from then on! Although we were mostly exhausted from all the late night packing frenzies, we also enjoyed some wonderful goodbye parties and catch- ups with some very special people…
…. it all started with 14 very ferocious girl pirates….(Jaiya's goodbye party)
Our goodbyes included a visit from the gorgeous Jenni Marns….
We left the house furnished and equipped (hopefully to rent out to the perfect tenants!) but still needed to pack up all our personal items- Everything packed into about 16 huge industrial storage boxes stacked 5 high into my little art studio (a small building separate from the house that will be kept locked until we return) ….All our clothes, toys (including Kai's sailboard, sails and snorkelling gear), school books, a manual juicer, devices (2 laptops, 2 ipads, 3 kindles) books, a massive medical kit and everything else we thought we may use aboard TIKA, squeezed into 7 large OP shop suitcases, a board bag, 4 cabin bags and 2 laptop bags!!
Everyday Russ wrote up the number of days to departure on the kitchen stainless wall.. he said it helped him to focus…. just freaked me out! At one point I was sure we would need to change our flights- we were still doing house maintenance (including trying to sort out a major leak from our above-garage pond!), and our business (The Wild Fig Cafe) only settled just 4 days before we were on the plane….What with all the dental and gp (vaccinations) appointments and school (with all the usual after school sports and activities) right up until the day before we left, we were running on bulletproof coffee and determination to get on that plane…
Kai opted for a get-together at the climbing gym with 5 close friends……they climbed lots, ate pizza and then came home for chocolate fondue and a movie! He's missing his friends already…..
A  goodbye to Greer's school besties, Kai's soccer team goodbye evening at the club, Jaiya's art exhibition at her classroom on her last day of school, pirate and dolphin cupcakes, a dinner at Royal Freshwater Bay Yacht Club with friends, a goodbye to the Wild Fig Staff dinner and our lovely playgroupies bon voyage soiree (separate post)
We probably wouldn't have made it to the airport if it wasn't for our lovely friend Lana who stayed very close those last few weeks and whose support was invaluable. She shared the journey with us! From helping us pack and cooking/sharing meals with us, lending us her car so we could pack it the night before we flew out, getting up at 5am to drive us to the airport, sharing our last Perth breaky with us and even emptying out her handbag into a plastic bag and handing it to me when I regretted not bringing mine! Love ya Lana!
Goodbye Perth! See you in 18 months.. thanks to all our wonderful friends and family for some great send offs!
This entry was posted in
The Preparation
.